For many companies, logistical needs to move goods to and from warehouses, manufacturing facilities and outlets is the essential and for many this is an area that economically needs to be outsourced. Your choice of partner is essential to the running and reputation of your business.
The range is extensive of logistics partners from local service providers, UK and international niche carriers to multi national brand corporations offering a variety of services.
There are many horror stories that occur when customers experience late or partial deliveries, deliveries to the wrong place and consignments being dropped damaging the goods inside. The contract between customer and supplier is set in place but despite these agreed conditions disappointments occur regularly resulting in disgruntled clients and lost business. Extra work is often needed to keep client relationship or having seeking new ones to replace lost clients. Being exposed by what should be your trusted partner is sometimes very hard to take.
The service of delivery has never been more important with a competitive landscape in the courier and freight forwarding industries. Indicators are there with the rise of many low cost service providers that have taken a considerable share of the market. However the focus on cost saving often results in low paid and unenthusiastic staff and insufficient infrastructure that lead to delivery problems. Unfortunately when items are lost or damaged the lack of adequate insurance can result in extra unexpected liability to replace or repair godds your client has ordered from you. Furthermore the move for many courier companies is also to not have employed staff and reply on freelancing "man and a van" that can lead to inconsistent levels of service.
It has been said "The bitterness of poor quality remains long after the sweetness of low price is forgotten". It is true that the initial satisfaction of a cheap deal may seem rewarding and however you can be paying much more for lost business and customer service costs afterwards.
Big multi national corporation brands are also experiencing damaging feedback from their service where call centre protocol can lead to a lack of responsibility and extreme frustration from the client when there are delivery queries. The fact that many employ outbound sales staff is a gauge in that they are always looking to replace lost clients. Customers are also often querying hidden charges that appear on statements for residential or oversized consignments. A truly bitter taste comes around when a lost delivery that has missed its commercial opportunity e.g. marketing material for an exhibition has been held in a depot and the logistics provider will then recharge you to deliver items back.
All these scenarios lead back to you the client who's logistics partner can be gambling with your profits and reputation and hence the essential guide is to work with someone you can trust, uphold your company's reputation and work with you on a long-term basis.
Seeking a local service with reputation, responsibility and knowledge is key to an assured service and the age-old pointer to use someone who has been recommended can only be key in using a provider in this industry.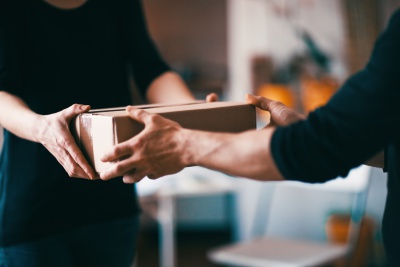 Jascar Logistics is a Tunbridge Wells based courier and freight forwarding company that has local, national and international expertise amongst it employees and associates. At Jascar, everyone is customer focused and willing to be seen as the conscious logistics arm of each of our clients. 100% guarantee of service is impossible however wherever a potential problem arises all of Jascar's staff are ready to work hard to provide the solution.
Jascar works with all types of clients from individual traders, SME's to corporations delivering a wide range of goods and documentation on time and with due care. See: http://www.jascarlogistics.com/clients/
A true partner doesn't expose you; they work with you and take care of your needs.
Enquire about Jascar being your trusted logistics partner; we are willing to work with you.
Peter Sabine
Owner Jascar Logistics